The Mission-Driven Professional
A Survival Guide to Hiring and Engaging Today's Top Talent
Join us for this FREE webinar coming soon!
Who: Nonprofit Hiring Managers and other Nonprofit Professionals
What: The Mission-Driven Professional Webinar
When: Coming soon – check back for details
Where: Your computer! (GoToMeeting webinar)
Why: The current hiring and employment environment is the toughest it's been in 10 years. Is your department positioned to attract and retain the best people?
Attend this webinar to get tips on how to:
Engage your current staff
Hire great people
Empower them to work together
This is a FREE webinar, but registration is required. Register here.
Each attendee will also receive a copy of our Nonprofit Hiring Toolkit — our free gift to you!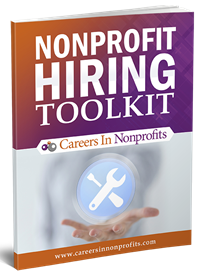 Presented by Doug Pedersen | CEO